John-Paul Philippe
Ombres
February 16 – April 28, 2023
Cristina Grajales Gallery is pleased to present John-Paul Philippe: Ombres, opening February 16th.
This latest collection of paintings by Connecticut based artist John Paul features an enigmatic assortment of works based in exploring intuition and the innate materiality of the medium one is drawn to.
His layered compositions pull inspiration from historical concepts and art making processes, while hinting at the exploration that lies beneath the surface. They are visceral, intriguing, and hold a particularly striking intimacy within the dueling material aspects.
John-Paul employs his signature organic shapes in this new body of work, harkening back to the bold curves of early modernism, yet this time the rugged edges of the burlap acts as a further disruption.
The inherent roughness of the burlap led to the exploration of softness in the ombre, creating a delicate tension that circumambulates expectations. John-Paul is moving away from the tedium of perfection and instead allowing himself more freedom; lending itself to a looser and energetic iteration of work.
On view in conjunction will be Mark Grattan's Leopard Skies, for its first time being shown in New York. Steeped in romance, Mark Grattan's latest collection features luxurious materials of suede, leather, and mirrored stainless steel to bring richness and depth into his work. Grattan's collection of 12 stools will also be on view, each one of a kind and with a distinct personality.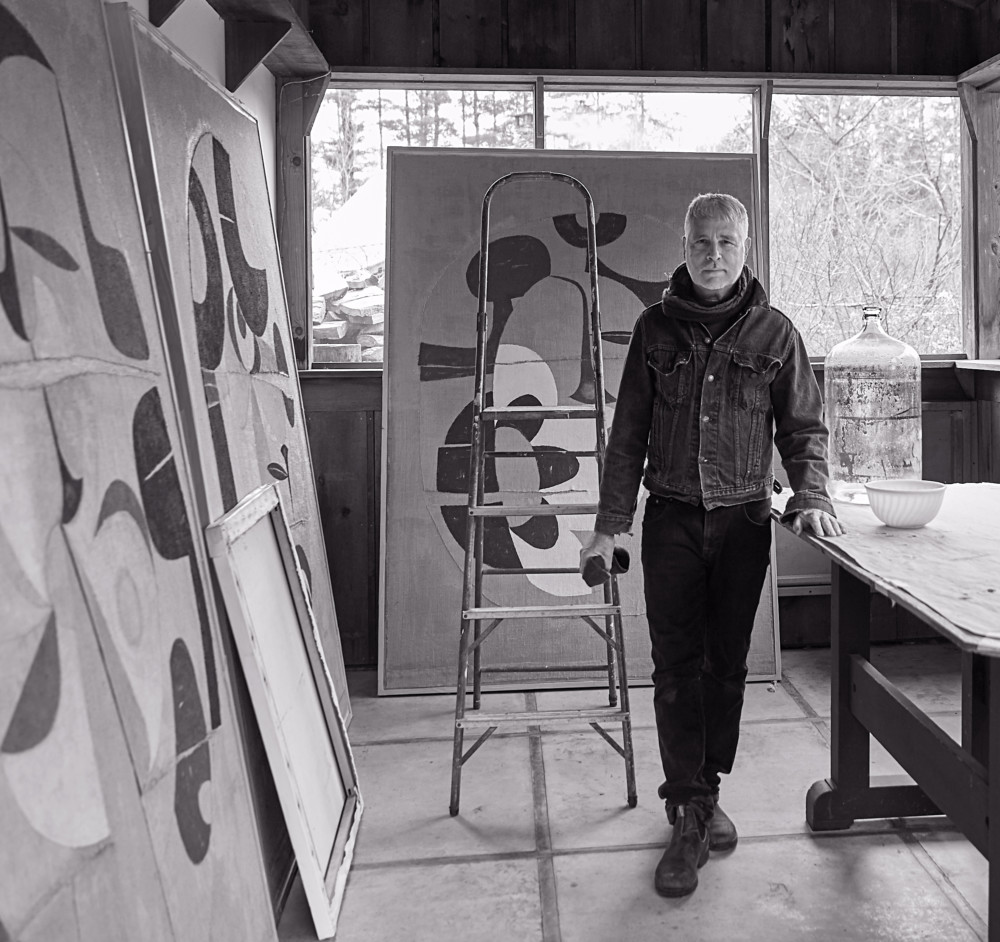 John-Paul Philippe is a painter and designer based in New York City, earning his BFA in Art & Art history in 1978 from the University of Oklahoma. He was born and raised in Oklahoma and spent twenty-three years as a painter living in London. From his studio in the heart of SoHo, his vision which began with his paintings has developed into a large body of work ranging from architectural and furniture design to murals, sculptures and handcrafted woodwork.